Spin, Weave, Gather at The Mint Museum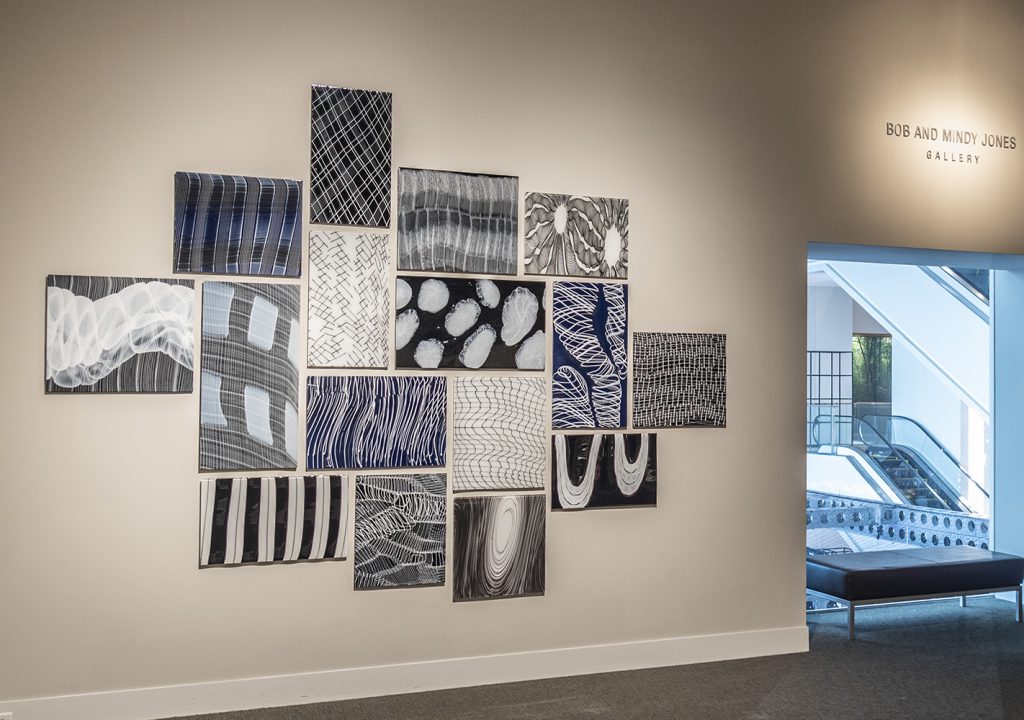 I'm happy to announce the installation of Spin, Weave, Gather — a new panel installation commissioned by the Mint Museum in Charlotte, NC. A year in the making, this piece was made possible by the generous support of the Mint Museum Founder's Circle and two residencies at STARworks. Watch a video about the making of this work here.
North Carolina has a rich history of textile industry and design. I chose this theme as it relates to my ongoing interest in visual patterns and the relationship between glass cane-work and textiles. Glass is pulled and twisted into canes, then cut and layered to make patterns in the Venetian style. This mirrors the transformation of raw cotton fiber into threads, yarns and finally fabrics. The ingenuity and complexity of weaving techniques gives way to the effects of time and wear, bringing distress and decay. This fragility is inherent in glass, a material that is both remarkably durable and easily destroyed.
Spin, Weave, Gather includes panels that reference the process of creating textiles (cotton bols, skeins of yarn, and whirling bobbins) as well as the finished products (ticking stripes, plaids, and frayed fragments). Special thanks to Lorne Lassiter and Gary Ferraro of the Founder's Circle for their support and to the hardworking team at STARworks.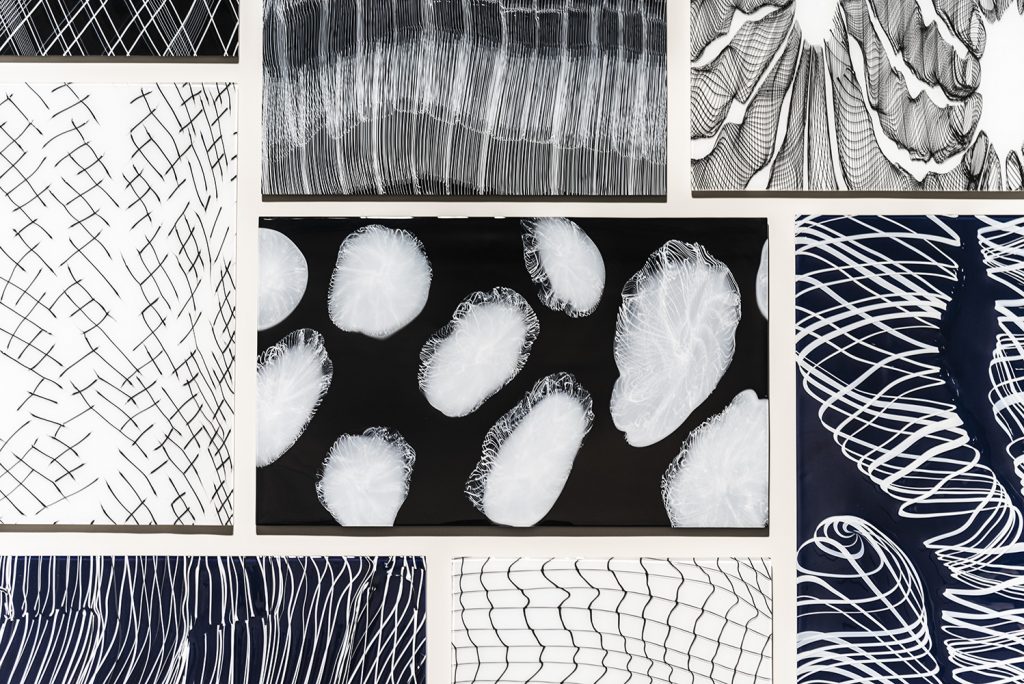 ---